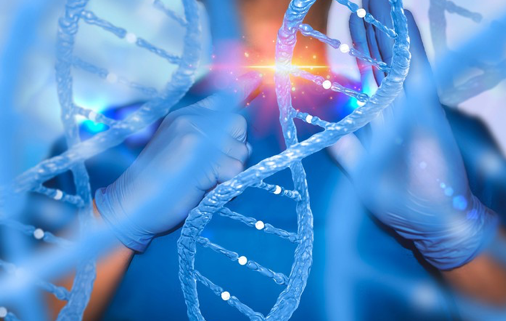 Occasionally, I discover a piece of research from one of my other Mad Hedge publications that is so important that I send it out to everyone immediately.
Today piece from the Mad Hedge Biotech & Health Care Letter is one of the instances. It makes the case and provides the numbers as to why Biotech & Health Care will be one of two dominant sector to follow for the next decade. It also is a key plank in my argument for a return of a new Golden Age and a second "Roaring Twenties."
Here it is.
Biotech investors, take note: 2019 was a great year for the industry, but the best is yet to come.
In the final three months of 2019, the biotech sector grew by 32% — notably outpacing the pharmaceutical industry, which only recorded a 9.5% gain.
However, the biotechnology sector is estimated to grow substantially in 2020, and reach over $775 billion in revenue by 2024 as more and more treatments for previously incurable diseases get discovered.
Looking at all the progress in the biotechnology space, this could even be the year we'd finally discover the cure to many life-threatening and debilitating conditions like cancer and Alzheimer's disease.
With all these technological advancements, two revolutionary tools have been overhauling the entire biotechnology and healthcare industry from the ground up: precision medicine and CRISPR. Actually, the impressive growth of the biotechnology industry has been largely attributed to the excitement generated by the gene-editing sector.
While the majority of companies concentrating on the human genome are still in the research phase, the growth of this industry is undeniable. 
Here's tangible proof.
Just 20 years ago, reading all the DNA of a single person cost approximately $3 billion. Now, this price is down to only $1,000. In the future, this number will go even lower at $100. There are now gigantic factories in China sequencing DNA for companies like Ancestry.com and 23andMe.
This is just one example of how the biotechnology industry has grown by leaps and bounds. It's also the reason behind the surge of CRISPR shares.
In effect, the specialists in this niche, including Crispr Therapeutics (CRSP), Bluebird Bio (BLUE), and Editas Medicine (EDIT), are amplifying their efforts in 2020.
Among the specialist companies, CRISPR Therapeutics is considered as one of the frontrunners — if not the top stock. This is because compared to its rivals, which are still in preclinical phases of development, CRISPR Therapeutics' already has two drugs going through Phase 1 trials: CTX001 and CTX110.
The promising results of the company's research resulted in a 113% rise in shares last year, with the bulk of the surge starting in October. In fact, CRISPR Therapeutics' performance had been so impressive that its market cap reached $3.4 billion.
CTX001 is created to target patients suffering from genetic blood disorders, specifically sickle-cell disease and transfusion-dependent beta-thalassemia.
Meanwhile, CTX110 is a CAR-T treatment. The process involves the extraction of immune cells from the patient. These are then retrained and later re-introduced to the human body.
CRISPR Therapeutics' CAR-T treatment is anticipated to be offered at a cheaper price compared to the other CAR-T therapies.
Both Novartis (NVS) and Gilead Sciences (GILD) are pursuing the same treatment. However, the cost of the therapy from the latter two is expected to reach as much as $475,000 for every patient annually.
Apart from CTX001 and CTX110, CRISPR Therapeutics has two more immunology candidates, currently dubbed CTX120 and CTX130.
If both phase trials succeed, these will bring massive home runs for CRISPR Therapeutics, especially since the cancer immunology market is expected to reach $127 billion by 2026. Over the next 10 years, this niche is estimated to reach $25 trillion in sales.
Among the gene-editing treatments under development today, CRISPR is projected to grow tenfold in the number of applications and potentially curing 89% of disease-causing genetic variations by 2026.
Taking this pace into consideration, the valuation for this market is expected to grow from $551 million in 2017 to reach roughly $3.1 billion by 2023 and $6 billion by 2025.
Meanwhile, precision medicine as a whole is estimated to show a significant jump from $48.6 billion in 2018 to $84.6 billion by 2024. In 2028, this market is expected to rake in $216 billion.
Hence, further success with CTX001 and CTX110 along with additional treatments in the drug pipeline would all but guarantee that Crispr Therapeutics could beat the market again in 2020.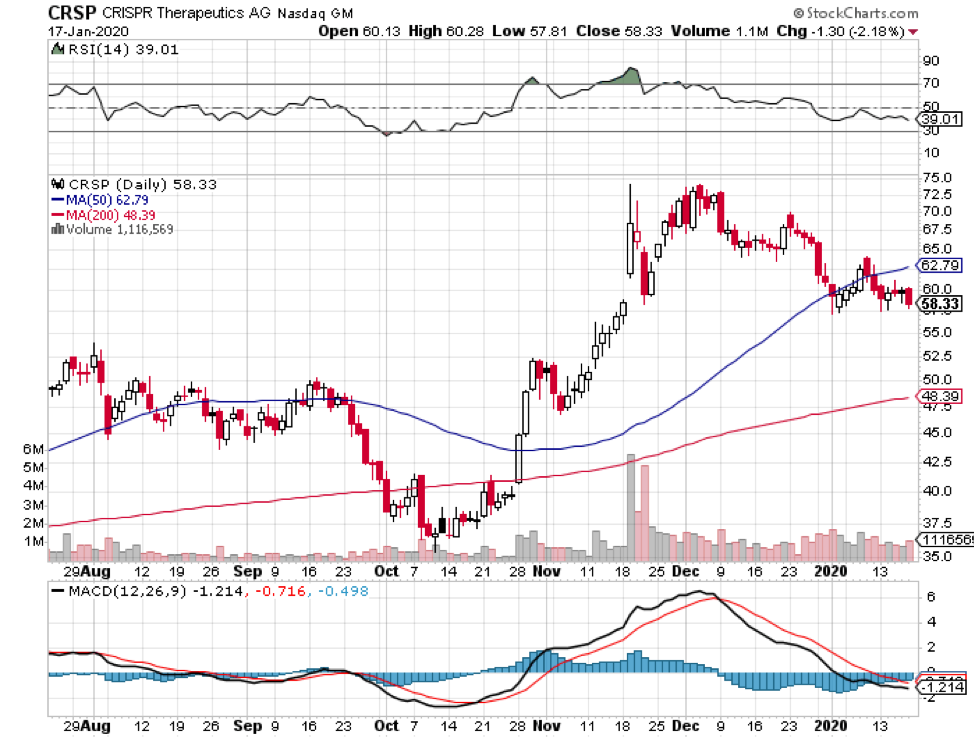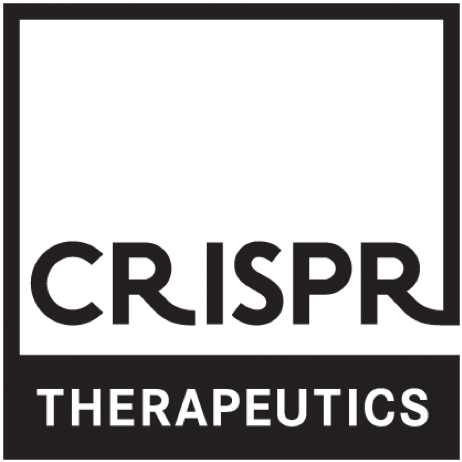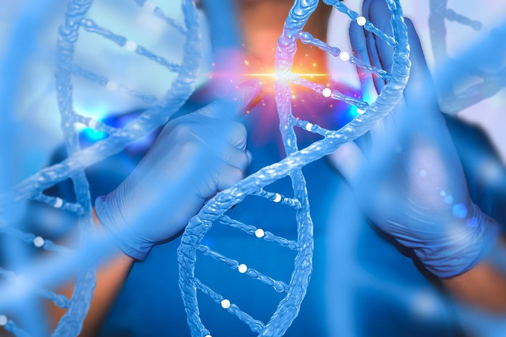 https://madhedgefundtrader.com/wp-content/uploads/2020/01/biotech.png
337
506
Mad Hedge Fund Trader
https://madhedgefundtrader.com/wp-content/uploads/2019/05/cropped-mad-hedge-logo-transparent-192x192_f9578834168ba24df3eb53916a12c882.png
Mad Hedge Fund Trader
2020-01-22 04:02:38
2020-05-11 14:14:25
Why There's Another Double in CRISPR Therapeutics